Description
Culture Fest was the first ever Scheduling Institute event dedicated to the invisible thread that impacts every facet of your Practice. We've figured out how to fix Practice culture on purpose, and more importantly how to make it your #1 superpower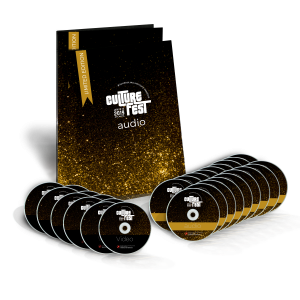 to train and gain the most desirable team members and to increase business. 
This binge-worthy content will allow you to prioritize practice culture from the comfort of your own home. S.I. Members will not only obtain the event CDs, DVDs and Event Workbook, but also the ability to stream Culture Fest on their personalized SIMembers.com account. Non Members will be mailed the CDs, DVDs and Event Workbook only.
This three-day, sold-out event, will likely to go down in history as one of S.I.'s best and it will teach you how to make culture your competitive advantage.
Discover

Truly understand what 'culture' means and how to make practice culture your competitive advantage, how to attract great team members and generate more business once you return back to the office.
Learn how to rebuild the team of your dreams by getting team members that fit your culture once life goes back to normal. You'll have a culture that others want to be a part of once you begin hiring again!
Get exactly what you need in order to create a culture calendar in your practice so that you can implement what you learn to experience the greatest positive impact your practice has had in years.
Guest Speakers
Culture Fest will likely go down in history as one of S.I.'s BEST events for more than one reason. In addition to three days with Jay Geier, we welcomed the ultimate speaker line-up to the stage. For the first time ever on the big stage, we hosted…
Nick Saban: University of Alabama Head Football Coach, who has cemented his status as one of the greatest coaches of all time and has built clear leadership as the essential foundation for his winning squad for the long term.
David Salyers: Chick-Fil-A's Vice President of Marketing, instrumental in the growth and development of the Eat More Chicken Marketing Campaign.
Robert Richman: Zappos Culture Strategist and Co-Creator of Zappos Insights, an innovative program focused on educating companies on the secrets behind Zappos' amazing team culture.
Dee Ann Turner: Vice President of Talent & Sustainability, instrumental in growing Chick-Fil-A's well-known culture and talent seeking system.
Tommy Newberry: Wall Street Journal and New York Times Best Selling Author, here to teach you a principle that, when placed into daily practice, will help your life grow beyond the ordinary so that you can experience it the way it was meant to be.
Dr. Randy Ross: Founder and CEO of Remarkable, his unique understanding of employee engagement will offer practical solutions for increasing both the morale and performance of your team members.
Dr. Mark Crawford: Clinical Phycologist who understands the demands puts on Doctors and business owners and will introduce concepts and strategies that can help make sure you're practicing emotional, physical and relational healthy habits to protect your most important asset.
19 Culture Strategy Sessions
Three full days, 8 speakers and 19 culture strategy sessions later, you'll be equipped with all you need to know to make culture your #1 superpower…
The Ultimate Competitive Advantage
Culture Hacking
4:8 Principle
Money Can't Buy Culture
Coaching
Benchmarking Assessment
Crafting Your Culture to Get Uncommon Results
Designing Your Culture
Selecting Talent Instead of Hiring People
The 6 Pillars of Extraordinary Health
A "Cheer-Mazing" Culture
Self Care: Protecting Your Most Valuable Asset
Your Game Plan for a Winning Culture
Creating a Culture with Energy and Momentum
Creating Your Culture Calendar
Meaningful
Putting Your Culture Team Together
How to Convert Your Culture to Growth and Why People Resist
5X Breakout
What's Next
I'm just super excited about getting back and starting to plan things, prep them, practice them and implement them all in our practice moving forward, forever and always.
J. Woody from Dr. R. Crawford's Office
I know I've been exposed to it [culture], and we've done some things with it in the coaching world, but we has never had put a label on some of the things or identified what it's called. But I would say that the beauty is when you describe it to team members… now we can take it back to them and have actual material to talk about. Because you're right, culture is a feeling and it's hard to explain but we all feel it. And it's easy to talk about but now we have some legitimate, tangible type items to talk about and discuss..
Barrett Shupe, Office of Dr. T. Burkett