Positive Mental Nutrition
What are you listening to that puts money in your pockets?
What Does Your Practice Need?
Take our customized product selector quiz to help determine which product is best for you and your team. It will only take 1 minute!
Product Spotlight
THE ARSENAL
At-home practice growth content in the palm of your hand with this brand new iPad preloaded with 100+ hours of positive mental nutrition!
CLICK HERE TO GET $500 OFF THROUGH 12/30/20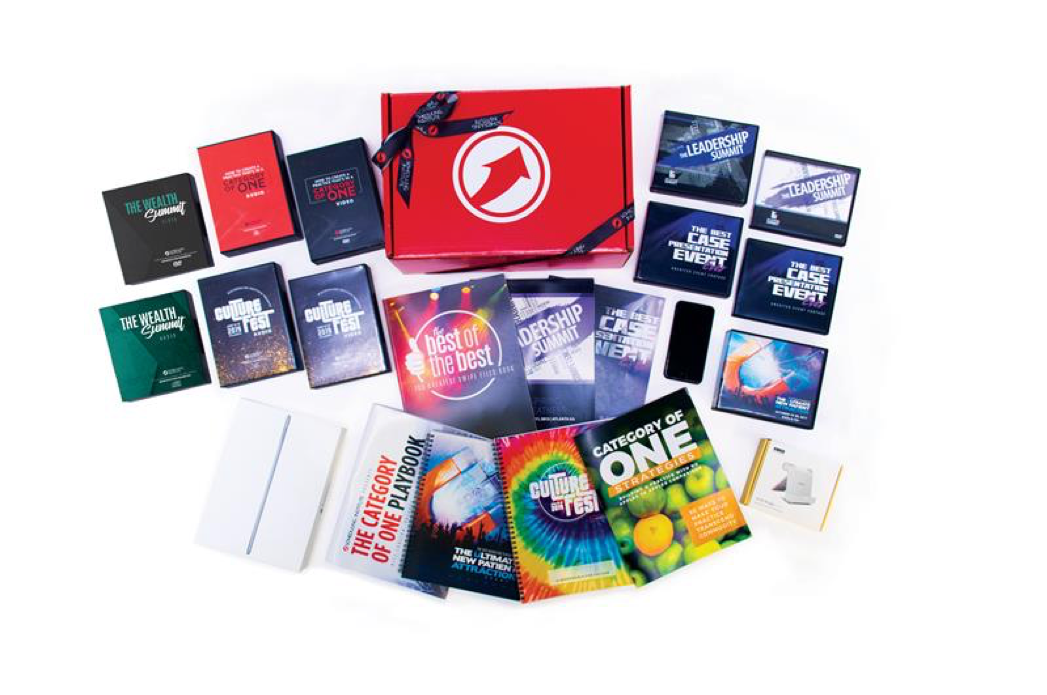 FREE SHIPPING
ON ALL MEDIA PRODUCTS
3 pages into the study guide/book and already coming up with so many new ideas! This has become a brand new swipe file for me. If you're guessing or debating on getting it or not… take it from me. I've attended Marketing Matters, Team Leaders and about to attend the Marketing U. You can't get enough! Stats have sky-rocketed!
C. Tillery, Marketing Director
Just wanted to share with you all that I invested in the 21 Marketing Things product and gave it to my front office. They followed the Reactivation process and had 82 patients schedule (reactivate) within the 1st 30 days!
Dr. R. Hibbert
My team just done with their first time using your Hiring Guide…and I wasn't directly involved!! They actually got compliments from the interviewees on the way (your way) the interviews were done – that is awesome I think. Much thanks to you!!"
Dr. C. Crocker
We have had a 55% increase in New Patients since attending TBMSE (2 months ago)!
Barbara Hart, Office Manager
Conversion and Compliance 3.0 was better than billed! And lives up to Jay's philosophy of delivering more value than paid for in the fee.
Kevin Norige