Learn how to build a Culture that will give you the Ultimate Competitive Advantage and put you in a Category of One.
It's On! We're going LIVE IN-Person!

October 22-23, 2021 – ATLANTA, GA
WHAT DOES IT MEAN TO HAVE A PRACTICE AND CULTURE THAT'S IN A CATEGORY OF ONE?
A Practice that's in a Category of One means that your Practice stands out so far above others that it can't be compared to other Practices in your town. Building a Category of One Practice Culture means you have
The BEST, TOP PERFORMING, most engaged team you've ever had
A new patient referral machine
A patient-centric team that is 5-Star certified and provides a 5-Star New Patient experience
Less price sensitivity
Potential new hires coming to YOU to work there vs. you clamoring to find someone to work at your Practice
Increased productivity and collections
There are ESSENTIAL FACTORS that must be in place to get here…and it starts with YOU and YOUR #1 ASSET, your TEAM!
YOU AND YOUR TEAM MEMBERS THAT HAVE THE MOST POSITIVE INFLUENCE IN YOUR PRACTICE ARE INVITED TO THE ULTIMATE TEAM ENGAGEMENT EVENT OF THE PAST 2 YEARS, GUARANTEED!
Learn how to build a Culture that will give you the Ultimate Competitive Advantage and put you in a Category of One.
LEARN FROM THE EXPERTS!
Spend 2 Days with CEO of the Scheduling Institute, Private Practice Advocate & Millionaire-Maker, Jay Geier….AND HIS HAND-PICKED LINEUP!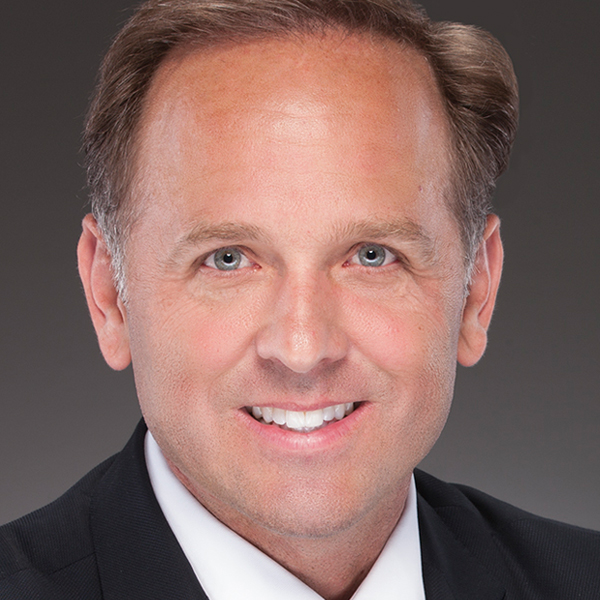 Jay Geier is an award-winning entrepreneur, dynamic public speaker, philanthropist, and author. He is the founder and CEO of the Scheduling Institute, the largest, most experienced and respected private practice consultancy in the world. Since 1997, thousands of doctors have seen dramatic results in their new patient numbers, revenue collections, and overall business success as a result of following the revolutionary strategies Jay teaches through the Scheduling Institute. As the #1 advocate for the independent doctor, it's Jay's mission to help transform private practices into thriving businesses that generate a lifetime of revenue through time-tested, proven principles.
THIS IS NOT JUST ANOTHER RUN-OF-THE-MILL "Doctor" EVENT…
This event will be unlike any other experience you have ever had. We have already secured an unbelievable lineup that can't be replicated. Plus, you'll be connected to Practices that are in the TOP 1% of their profession and you can see exactly what they are doing to get there!
There is a HUGE difference between attending a CE course and attending a Scheduling Institute event. Continuing Education courses are clinically based, our events, and this one in particular, is designed to help you GROW your business by focussing onTRAINING AND BUILDING YOUR GREATEST ASSET – YOUR TEAM! It is against CE rules to teach business growth tactics, and we are here to fill that VERY important gap. You're not going to learn new clinical skills; you have already spent years in school and many hours going to additional classes for that. NOW, it's time for you to focus on the BUSINESS aspect of your Practice and invest in growth, your team, and knowledge you CAN'T learn in another CE course. This is content that will actually MAKE YOU MORE MONEY!
SEE WHAT DOCTORS SAID ABOUT OUR LAST EVENT!
WHO SHOULD NOT ATTEND?
Do NOT attend Culture Fest if you think Culture is "fluff" and doesn't have a major impact on your team's retention or performance.
Do NOT attend Culture Fest if think you have no room for growth or improvement on Culture in your Practice.
Do NOT attend Culture Fest if you don't plan on creating a Culture Team that will start working on Culture immediately.
WHO SHOULD ATTEND?
You SHOULD attend if you are ready to work on your post-pandemic Culture Story NOW.
You SHOULD attend if you want to retain and attract the BEST team members.
You SHOULD attend if you are the Primary Practice OWNER…you must support your Culture Team.
You SHOULD attend if you want your Practice's Culture to trickle all the way to your Patient's experience.
WHO ON YOUR TEAM SHOULD ATTEND?
Here are a few people to consider for your Culture Team:
YOU, the Doctor
Team Leaders
Your Alpha's/Influencers
Human Resources
Spouse if involved in the Practice
Office Manager
Representation from each Practice location
Representation from each Department in your Practice
WHAT CAN YOU EXPECT WHEN YOU COME?
#1 –IT'S TIME TO GET OUT!
We know it's been a crazy 1.5 years…but it's time to get focused back on growing the business that you still work in, day in and day out. This means stepping OUT of your business to gain NEW TOOLS and STRATEGIES that will put you ahead of the game and drive growth.
#2 –SAFETY UPDATE
The GREAT NEWS IS
this industry has been one of the first groups to get fully
vaccinated. Our events are one of the safest places you could be in with a room full
of Doctors!
And as of now, teams' tables will be physically distanced for you –because of this, we are RUNNING OUT OF TICKETS QUICKLY!
#3 –LEVEL UP
The level of these Doctors and teams you will encounter will inspire you to take your Practice and your Team to the next level. It's not about keeping up with the Joneses (the Practice down the street from you) anymore…it's about getting ahead…WAY AHEAD!
#4 –NEW INFORMATION, NEW TOOLS
You will gain content that you can take home and implement in your Practice immediately! We recommend you bring your top 2 influencers in your Practice to help you bring back the material and put it in place.
#5 –MAJOR GIVEAWAYS!
Team members will have the opportunity to join the Culture Challenge –Jay will be giving away $100,000 worth of prizes to the best Team Culture Stories!
AND…Jay will also be giving away his G-Wagon to the Coaching Member of the Year!
Obtain the Ultimate Competitive Advantage…that Corporate Practices and the office down the street cannot compete with…that will also drive up your team's productivity and engagement! 
You will learn how to ...
Create a patient experience that makes your patients want to share it with the world to generate referrals and are excited to accept treatment.
Be the most desired place to work in your town which makes recruiting and retaining talented team members a breeze.
Generate a high performing team, and RAVING fans in your patient base.
Crisis-proof your Practice and team to overcome anything that comes your way.
Fight off the unemployment benefit crisis – learn how to recruit the highest performing talent in a time when people are more motivated to stay home and not work.
Plug the gaping hole in your practice that good team members are falling out of.
Discover common organizational traps that impede your ability to build a sustainable thriving Culture within your practice – learn the behaviors, tools and attitudes that demonstrate a culture of excellence.
Build a cohesive, cooperating, and loyal team that works great together, works well for you, and gets along. Get a roadmap for creating an environment where innovation flourishes, problems get solved, and expectations are exceeded.
Learn the characteristics of the world's most profitable, productive organizations and team cultures and steps that today's most successful managers use to create buy-in and belief and gain that extra effort from their team.
Uncover the secret weapon to stand out in the market and capture the attention of your patients. Using an effective storytelling blueprint, you will be empowered to close more cases, build better relationships, and grow your patient base.
GUARANTEED OR YOUR MONEY BACK!
Jay personally GUARANTEES that this event will be the next best event you have been to on Culture or your money-back!
What Other Doctors Are Saying…
"It was truly a Million-dollar seminar. Your passion and commitment to empower doctors and people is awesome."
"If you have never attended one of Jay's big events, it's time. The energy you feel when you first walk in is powerful. Getting into this environment re-energizes you to make the next strategic move you need to make."
"The event was AWESOME!! As all S.I. events are! I am revitalized and re-focused and I really want to make this year where we get our human capital in line and efficient."
"Wow! Where can I start? Just got back from another Scheduling Institute event and I'm blown away and inspired more than ever."
"Please pass this thank you on to Jay. The seminar was great and had a huge effect on me. So many things have caused me to accept "ruts" in my personal and professional life. It is my own doing. So, I was very challenged by Jay's words. Please tell him I appreciate his generosity and graciousness as a host."
Georgia World Congress Center
285 Andrew Young Blvd
Atlanta, GA 30313
Event starts at 9 a.m. on October 22nd
We will end at 4 p.m. on October 23rd
Once you register we will send you savings codes for hotels and flights
March 1st – April 30th
Primary and Guest Seat Bundle
May 1st – June 30th
Primary and Guest Seat Bundle
July 1st – Sept 19th
Primary and Guest Seat Bundle