YOU'VE BEEN GIFTED TICKETS TO ATTEND THIS SPECIAL, INVITATION-ONLY EVENT HOSTED BY JAY GEIER AND THE SCHEDULING INSTITUTE!
DEC. 2-3, 2021 ATLANTA, GA COMPLETE THE FORM BELOW TO REDEEM YOUR FREE TICKETS
SPEND 2 DAYS WITH JAY GEIER TO MAP OUT YOUR PLAN TO MAKE NEXT YEAR YOUR BEST YEAR EVER…DESPITE RISING PAYROLL, INFLATION, INCREASED TAXES, AND LIVING EXPENSES!
Join us for a complimentary event and experience at the Nation's Largest Aquarium this December, focused on creating a plan for you to Make 2022 Your Best Year Ever, both personally and in your practice. This two-day workshop will be hosted by Jay Geier, inside the Georgia Aquarium, where you'll be surrounded by 120,000 animals while getting to work on your action plan for 2022.
Here are just a few topics we plan to cover…
How to COUNTERBALANCE INFLATION AND RISING COSTS across the board
10 SPECIFIC ACTION STEPS you must take to set up 2022
THE SECRET TO BRIDGING THE GAP between where you are today and where you want to be 10 years from today
Lessons you can LEARN FROM THE PANDEMIC (discoveries that 97% of practices will fail to react to)
FORMULAS that will allow you to SET GOALS, AND A PLAN TO ACHIEVE THOSE GOALS… even with the greatest interruption of our time
WORKSHOP STYLE
Spend two days with the industry expert learning exactly what you need to do in order to Make 2022 Your Best Year Ever.

EXCLUSIVE EXPERIENCE
Not only will you be attending this special event, but you will also receive complimentary tickets to explore the aquarium exhibits Thursday evening with hors d'oeuvres and cocktails.
RESULTS-DRIVEN
Don't walk into the new year without a plan. You will leave this event with a strategy in place to ensure more new patients and a higher annual income.
Your health and safety is our top priority – check out the protocols we have in place for our live events:
DISCOVER HOW TO FILL 2022 WITH EXTRAORDINARY SUCCESS
While Experiencing Atlanta and It's Most Famous Attraction
Join us this December 2nd and 3rd in Atlanta, Georgia. Escape your ordinary and spend two days with Jay Geier inside the Nation's Largest Aquarium with like-minded business owners, obtaining a plan that will ensure 2022 is going to be your best year ever.
This means transforming your team, your practice, your patient's lives, your life, your family, and your legacy. Strategically set yourself up to make an IMPACT on everyone that comes into contact with your practice.
Many Private Practice Owners are so busy focusing on what's happening today, that they haven't even started thinking about what they could achieve in 2022. Breakthroughs in life don't happen when you stay in your normal routine. Escape your ordinary this December. Experience Atlanta. Discover your potential.
10 Specific Action Steps your must take to set up 2020
The secret to bridging the gap between where you are today vs. where you want to be 10 years from today
Lessons you can learn from your team members (discoveries from what we have learned by watching thousands of your team members in our University)
Formulas that will allow you to set attainable goals and go home with a plan to achieve those goals
How you can double your practice in just one year
The exact reason your Practice didn't produce everything you wanted it to in 2019 and how to change that for 2020
How you and your team are cannibalizing your own goals and HOW TO STOP IT NOW before you get too far into the New Year
Find out exactly how to achieve the income you want this year… the answer is MUCH easier than you'd ever imagine. It's a simple formula
The #1 goal setting mistake you must not make when setting your 2020 goals
How to increase your New Patients with little to no marketing
How to increase your time off with family and friends, with no added stress while you are out of the office and still making money!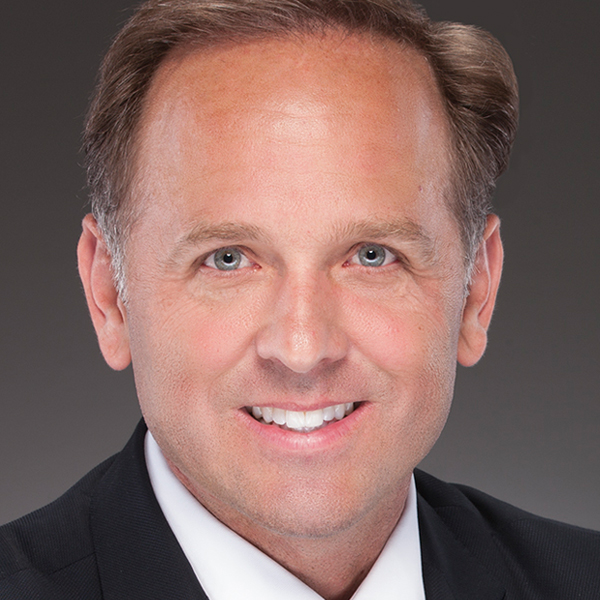 Jay Geier is Founder and CEO of the Scheduling Institute. He is an entrepreneur, educational speaker, business coach and philanthropist. He is best known as the president and founder of the Scheduling Institute, the largest company in the world offering dental office training and practice growth consulting to help dentists increase new-patient numbers, revenue collections and overall business success. It is his mission to protect the Private Practice Owner and make sure they get what the deserve for their life's work when it comes time to sell or exit or have all the tools to keep their Practice for lifetime of revenue.
WHO SHOULD ATTEND THIS EVENT?
Private Practice owners should only attend this event if…
You are very serious about your desire to make 2022 Your Best Year Ever!
If you are willing to take the time to implement a solid plan.
You must be willing to make an investment of time, energy, and resources to MAXIMIZE your success.
HOW MUCH DOES IT COST TO ATTEND?
This event is complimentary for you – in other words, FREE! However, we do require proof of travel, which will be requested upon receipt of your RSVP to ensure your commitment to attend. Since there limited seats available and this is a high-demand event, we do not want those who do not intend to show up to claim seats. Thank you for your understanding.
WHO IS JAY GEIER?
Jay Geier is an award-winning entrepreneur, dynamic public speaker, philanthropist, and author. He is the founder and CEO of the Scheduling Institute, the largest, most experienced and respected private practice consultancy in the world. Since 1997, thousands of doctors have seen dramatic results in their new patient numbers, revenue collections, and overall business success as a result of following the revolutionary strategies Jay teaches through the Scheduling Institute. As the #1 advocate for the independent doctor, it's Jay's mission to help transform private practices into thriving businesses that generate a lifetime of revenue through time-tested, proven principles.
What Other Doctors Are Saying About Jay Geier's Events…
"What a great day. Jay's seminars remind me which direction I should be taking. I appreciate the tools and training that is offered to help me and my staff reach our goals. Great energy! Thank you!"
"Jay, thanks for the great info! After 39 years of practice, I finally discovered what I should be going to take me practice to the next level. Thanks a million!"
"Every time I see Jay he gives me more stepping stones toward success I am confident I could not have achieved on my own. The return on my investment of time and money is immeasurable."
"I just attended my first live course. Absolutely fantastic course and vital information that every private practice owner should have! Jay has probably changed the course of my career, my life and the rewards I have from both. I will be attending more live events for sure. What I learned at this event just blew my mind and Jay delivered 100%."
"Originally, I sought the help of S.I. for phone training and staff motivation. After 2 years, I have realized it is so much more. I thought, 'a year of this stuff and I'm set!' I have learned that you never really can coast when owning and running a thriving practice. Change and constant nurturing are the only ways to get the practice of your dreams."
ACCOMMODATIONS
You will receive 1 complimentary hotel room for 2 nights that we will book for you at the nearest available hotel. If you need to book an additional room, we will provide you with the Scheduling Institute's corporate rate to book on your own at one of the hotels listed below.
SpringHill Suites by Marriott
239 Ivan Allen Jr. Blvd NW
Atlanta, GA 30313
This hotel is just a 2 minute walk (.1 mile) to The Georgia Aquarium.
Embassy Suites by Hilton
267 Marietta St. NW
Atlanta, GA 30313
This hotel is just a 6 minute walk (.3 mile) to The Georgia Aquarium.
AC Hotel by Marriott
101 Andrew Young Intl Blvd NW
Atlanta, GA 30303
This hotel is just an 11 minute walk (.6 mile) to The Georgia Aquarium.
Event location and details will be emailed to you promptly upon receipt of your registration.
For questions and/or registration assistance, call: (678) 394-0412
© 2021 Scheduling Institute.